Podcast & Blog
Join our founder, Bob Caporale, each week as he answers a different question about strategy on Dear Strategy – the official podcast and blog of Strategy Generation Company. If you're interested in submitting a question to be featured on Dear Strategy, simply visit the website by clicking below. Or you can also attend one of our Strategy Training or Strategy Inspiration programs and learn how you can participate in the show in real time!
Click below to listen to the podcast and read the blog. And don't forget to subscribe while you're there!
Books & Toolkits
Our company founder is the author of the book Creative Strategy Generation, published by McGraw-Hill in 2015. This is the definitive guide to developing product and business strategies using creativity as your guide. In the book, Bob lays out his 7-step creative process for developing strategies, and draws upon his experience as a musician and composer to make the connections. You can purchase the book on amazon.com using the link below, and you can also download the accompanying electronic toolkit ABSOLUTELY FREE exclusively from this site!
3-Minute Videos
We  know that workshops can be overwhelming sometimes. That's why we're busy creating a library of 3-minute videos featuring the main nuggets from our strategy training and inspiration programs. Be sure to subscribe to our mailing list to be notified when this library becomes available!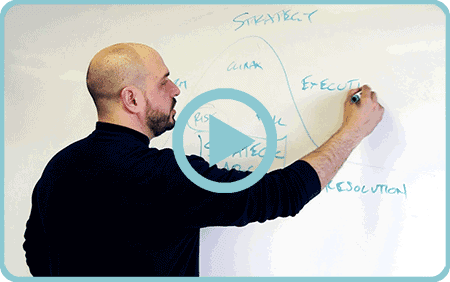 "Your learning should continue well beyond the workshop."
Looking for even more resources? Watch a sampling of strategy talks delivered by our founder, Bob Caporale.
Inspire Your Future
Don't let strategy training be an afterthought in your company. Let us help you develop a strategy training program for your team today!