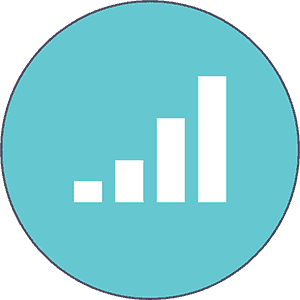 Our BUSINESS CASE DEVELOPMENT WORKSHOP is designed to help product managers and their supporting product teams build compelling business case presentations to support their new product ideas. The workshop steps participants through the process of defining their commercial opportunities by clearly identifying the customer need, product solution, competitive advantage, and business forecast for their ideas. This is a necessary part of most every gated product development process used in corporate and large company environments.
This workshop includes:
A digital workbook and framework
A complimentary copy of our Value Proposition and Product Positioning tools
Our BUSINESS CASE DEVELOPMENT WORKSHOP is designed to be delivered to a maximum of 12 participants working in up to 3 project teams. The program includes over 12 hours of interactive training delivered over the course of 3 half-day live virtual sessions.
This workshop draws upon the concept of action learning, in that teams will be applying learned concepts to their own products and portfolios throughout the workshop. Optional post-workshop coaching sessions are also available for an additional fee.
We are currently delivering all of our workshops in a live virtual environment. Please contact us for more information!
Customer Need
Identifying Target Customers
Defining the Problem(s) To Be Solved
Product Solution
Clarifying Your Product Idea
Outlining Your Value Proposition
Competitive Advantage
Analyzing the Competitive Landscape
Determining Your Product Positioning
Business Forecast
Defining Your Preliminary Forecast
Identifying Required Investments
Preparing The Final Business Case
Cash Flow Basics
Making Your Final Case
"Every team needs a champion, and every champion needs a reason to support their team."