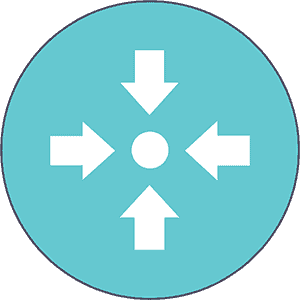 Our GO-TO-MARKET PLANNING WORKSHOP steps product managers and their supporting product teams through the entire go-to-market process – from determining target customers, to establishing value propositions and positioning statements, to managing the marketing mix elements of product, price, promotion, and place. But a successful go-to-market plan doesn't end once a product is launched; it continues to evolve across every post-launch life cycle stage. And that makes the task of go-to-market planning a strategic consideration rather than a one-time marketing event.
This workshop includes (for each participant):
Our GO-TO-MARKET PLANNING WORKSHOP is designed to be delivered to a maximum of 12 participants working in up to 3 project teams. The program includes over 12 hours of interactive training delivered over the course of 3 half-day live virtual sessions.
This workshop draws upon the concept of action learning, in that teams will be applying learned concepts to their own products and portfolios throughout the workshop. Optional post-workshop coaching sessions are also available for an additional fee.
We are currently delivering all of our workshops in a live virtual environment. Please contact us for more information!
Target Customers
Customer Segmentation
Choosing Target Customers
Value Proposition
Developing a Value Proposition
Positioning
Product and Market Positioning
The Marketing Mix
Product
Price
Promotion
Place
"Going to market isn't where your strategy ends; it's where your strategy begins."