At Strategy Generation Company, we believe in practicing what we preach. That's why we have a high-level summary of our own strategy available here for all the world to see. This not only lets you know what we're all about, but should also help to prove that we actually do use our own process!
So, scroll down and have a look at our framework in action!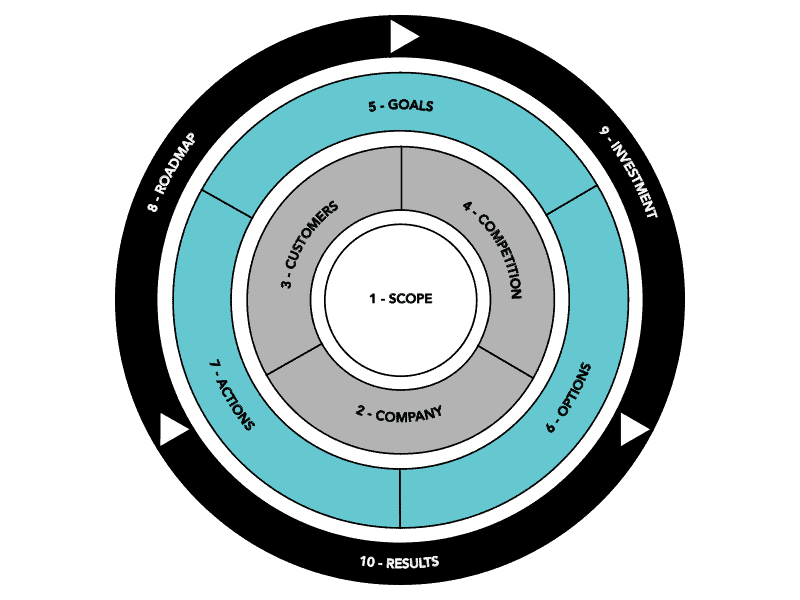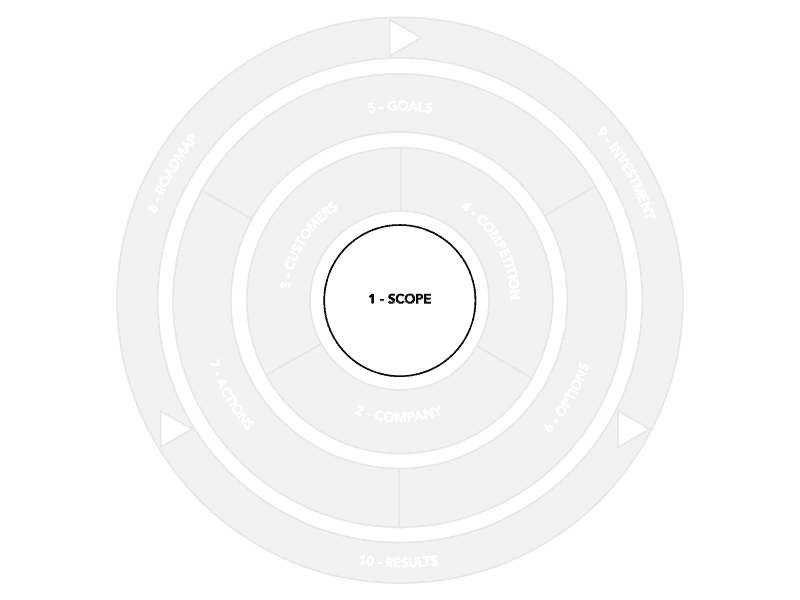 Strategy Generation Company is a boutique training and coaching business focused on helping product and business teams tap into their own creativity, generate new strategic ideas, and develop the basic skills needed to succeed in strategic business environments. We envision a world in which the process of strategic planning is viewed as being a creative endeavor that can be successfully practiced by anyone, rather than as an academic chore that can only be practiced by an elite few.
We have compiled a complete company, customer, and competitor analysis for our strategy. This analysis is ever evolving, and includes information about:
Our company's financial and performance trends.
Our products, services, capabilities, strengths, and weaknesses.
The financial and growth trends of the markets we serve.
Our target customer segments and their relative needs with respect to our capabilities.
The macro-trends of the industry we are a part of.
The competitive landscape for the products and services we provide.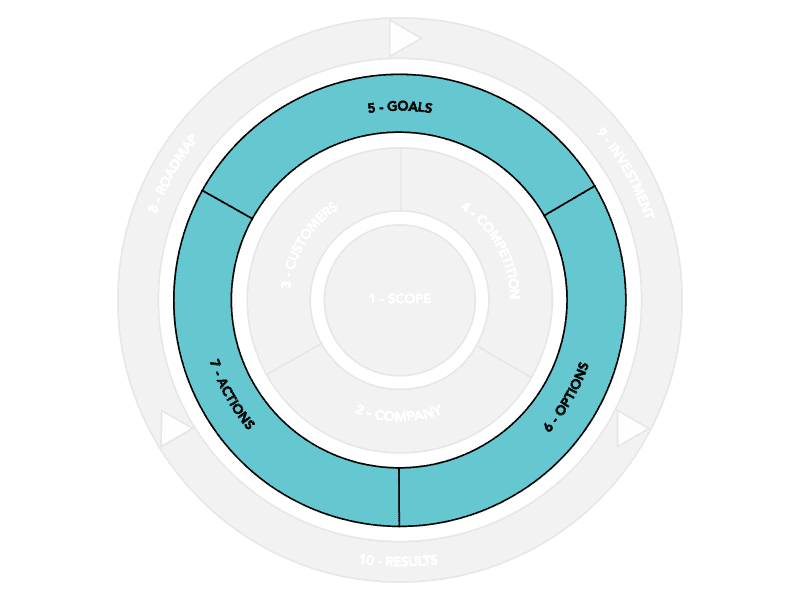 Our strategy is driven by an evolving set of goals and measurable objectives that are based on the performance we want to achieve, as well as the performance we want to help our customers achieve. To reach these goals, we continuously evaluate a set of potential strategic options regarding the markets we want to target, the products and services we want to offer, the methodologies we will use to deliver our products and services, the philosophies and values we want to embrace, and the specific steps we will take to go to market.
Using these options as a guide, the highlights of our strategic action plan are listed below:
Target Customers

We will primarily target companies ranging from $10M to greater than $100B in revenue headquartered within North America.
We will focus on helping mid-level product and business teams within larger companies, and business leadership teams within smaller companies.
Philosophy and Approach
We will focus on providing tools and training that can be applied by company practitioners in the real-world, rather than focusing on theoretical and/or academic models that require continued consultant intervention and support.
We will treat each company we work with as if it were our own.
We will focus on providing customized services rather than utilizing a "cookie-cutter" approach.
We will remain necessarily small so that we can provide the level of personalized support that our customers need.
We will use creativity and intuition to guide all the services we provide, and as an anchor-point for all the subjects we teach.
We will seek to make concepts more accessible rather than trying to prove how smart we are.
Above all, we will continue to promote the process of strategy development and execution as being simple, intuitive, and fun! 
Products and Services
Strategic planning workshops focused on the four core business planning processes of strategy development, business case development, go-to-market planning, and life cycle planning.
Strategic skill development programs focused on teaching the key management skills that are required to succeed in strategic business environments.
Coaching services focused on helping both teams and individuals apply the key concepts that we teach in our training programs.
Paid toolkits designed as a supplement to our training and coaching services.
A selection of free resources (podcasts, videos, blogs, etc.) designed to help build a community of strategic product and business leaders.
Specific Initiatives
Build out our on-demand courses.
Build out our complimentary video knowledge base.
Continue delivering our Dear Strategy podcast and blog, with a target of approximately 10-12 episodes per year.
Continue evolving our core workshops and toolkits.
Position our pricing as high-value in comparison to large consulting firms, and on the premium side in comparison to other potentially less-experienced boutique training firms.
Continue to promote our products and services primarily via Search Engine Marketing (SEM), Search Engine Optimization (SEO), and word of mouth.
Be sure to NEVER push too hard on social media. We much prefer to let our reputation speak for itself.
Continue to make our products available primarily as virtual offerings.
Continue to evolve our virtual tools and delivery methods, striving to deliver fully produced shows rather than standard online classes.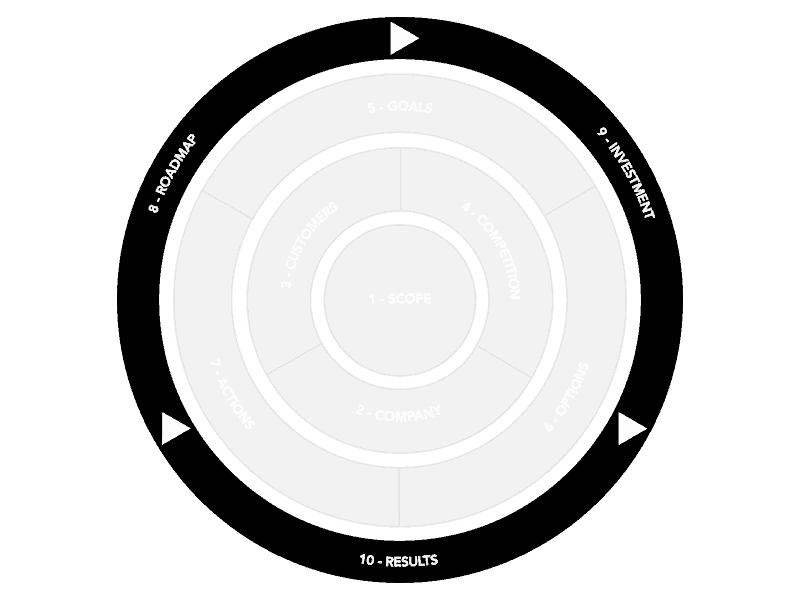 Based on the strategic actions we wish to pursue, we have outlined a comprehensive roadmap and investment plan that indicates the tools, systems, resources, and marketing spend that will be needed to execute upon our plan. We have also anticipated the amount of business that we expect as a result of these investments, and we will continue to track against that plan on both a quarterly and annual basis, making any necessary adjustments to our strategy along the way.
"Don't teach what you think – teach what you do."